HyperCam 2 is Now Free!
If you've ever wanted to make an Endless Online video for YouTube there has never been a better time. Hypercam 2 is now FREE to use, malware free and easy to get the hang of. It's as easy as selecting the Endless Online window, making a few changes to the settings and pressing record. Check it out below!
Where can I download it?
You can find the download from the official website linked below or my personal MediaFire account!
 ∙
http://www.hyperionics.com/hc/
 ∙
https://www.mediafire.com/?dwsuw96ywd01rof
Image Preview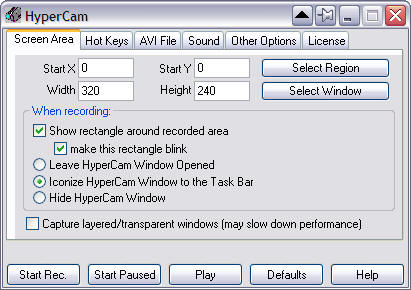 Small File Size with Decent Quality Settings
Follow the directions below to setup HyperCam 2 for small file sized recording with decent quality. You can play around and explore what works best for you but these default settings will have you recording in no time!
Click the AVI File tab.
Select "Microsoft Video 1" for the Video Compression.
Set Rate in FPS to 24 fps for Playback and Recording.
Click on "Configure this compressor" and adjust the setting to "1.0".
Other Uses for HyperCam Recording
I've been saying this for years but I think one of the biggest uses for HyperCam is recording deals where you have the potential to be scammed or taken advantage of. Instead of whining back and forth with the typical "He Said, She Said" bullshit in global you'll be able to prove (to some degree) what happened when you went to buy or sell an account or gold.